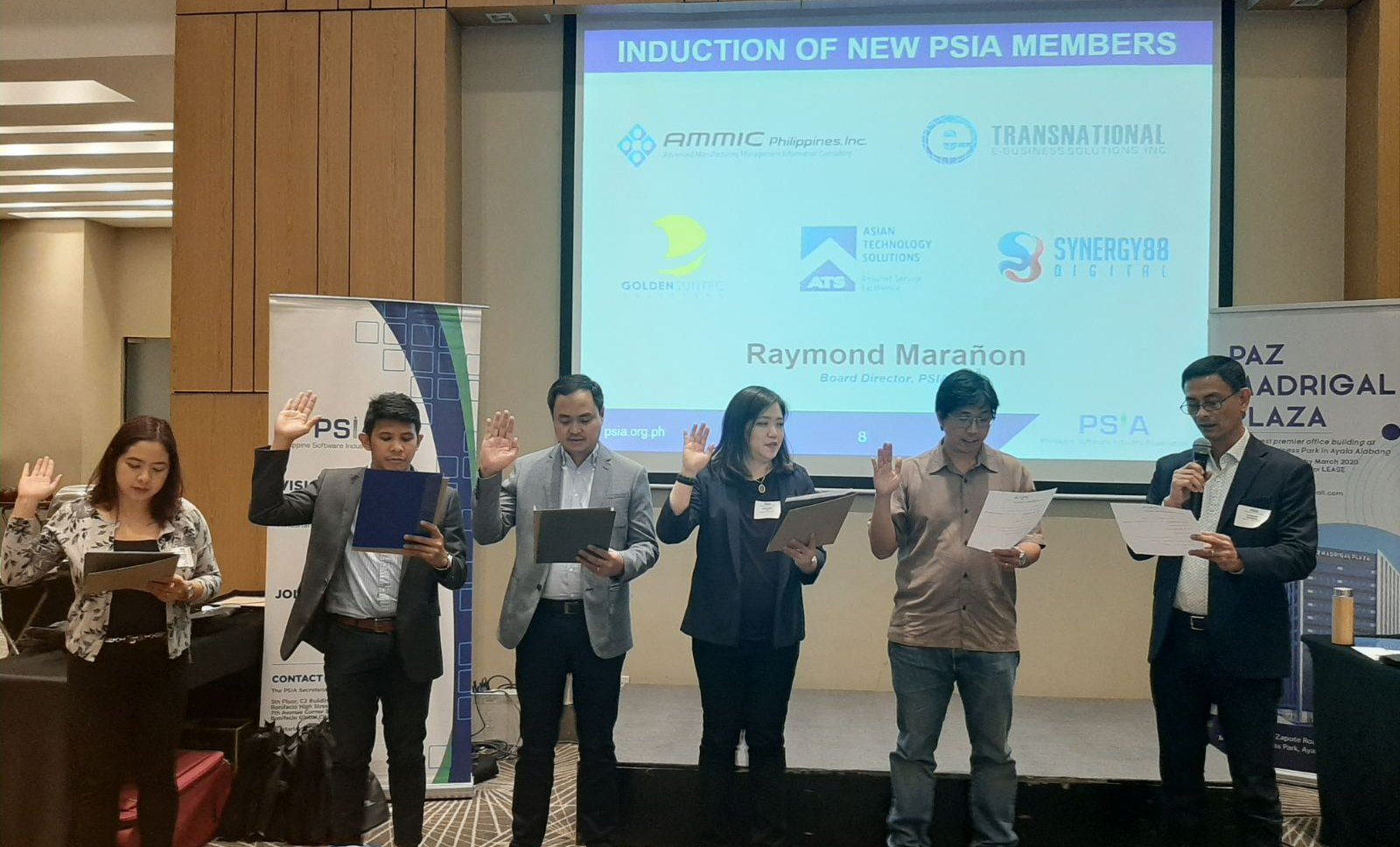 MANILA, PHILIPPINES – Golden Suntec Solutions, Inc. is sworn in as the latest member of the Philippine Software Industry Association (PSIA) during ceremonies held on December 5, 2019 at the F1 Hotel in Bonifacio Global City. The oath was recited by none other than CEO Joseph I. Dumon, who was accompanied to the event by COO Lonel A. Dumon and Sales & Marketing VP Japs Malata.

The PSIA is a government-backed non-profit organization dedicated to boosting the growth of the local software industry with the aim of turning the Philippines into the premier destination for software development services. Counted among its over 160 members are Microsoft Philippines, IBM Philippines, Fujitsu, AXA, and Accenture, among others.

By taking its place within such elite company, GSS gains access to a wider spectrum of knowledge, resources and business networks, which opens up a myriad of possibilities to work with various industry heavyweights and distill the most innovative business apps, security systems, IoT and technology infrastructure services. This is forseen to usher in a period of immense growth, allowing GSS to firmly establish itself as a major player in the industry – both locally and internationally. Big changes are definitely on the horizon!

Golden Suntec Solutions, Inc. is a provider of advanced technologies designed to drive businesses and enrich lives via a combination of software, hardware, and automation devices. It is our mission to make only the best products and technologies available to our ever-growing clientele. The market deserves nothing less.
December 06, 2019